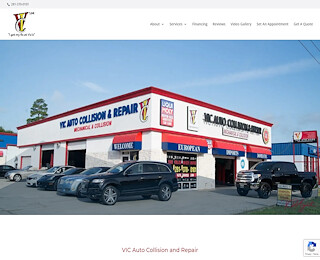 Auto preventative maintenance involves keeping your car in good shape by fixing small problems early on to avoid future pricey repair. At VIC Auto Services, we want our clients to get the most from their vehicles, and that is the reason why we've compiled lists of vehicle preventative maintenance you should be considering.
Regular oil change
Oil serves as a lubricant and keeping important engine parts from grinding against each other. You need to regularly check your car oil to know whether your oil needs to be changed. It's something your mechanic can do for you during maintenance. But you can save time and money by handling the change yourself with DIY practices without worrying about damaging your vehicle. It's recommended you have your oil changed every 3,000 to 10,000 miles depending on the look.
Timing belt inspection
The timing belt is a vital part of your engine. It regulates the camshaft and pistons and plays a crucial role in how well your engine functions. A timing belt can cause damage to the engine parts if it fails. So, make sure you thoroughly inspect your timing belts and check for wear. Most vehicles need these replaced every 60,000 and 40,000 miles, but you should look at the owner's manual to get the best information for your car.
Check your tires
Tires are a vital component of your vehicle for safety, efficiency, and comfort. Getting in the practice of regularly checking the tires will help you save time and money. Check the tread on your tires to see if it wears evenly and properly lined up. If your tires aren't correctly lined up, it could cause problems with your steering. Rotate your car tires regularly, so that the tread wears evenly on both sides to create a smooth drive. You should also have an alignment done to ensure that everything is sitting correctly if the tread isn't wearing equally on the tire.
Check your battery
A good battery connection is vital to keep your car running smoothly and efficiently. A simple visual check of the battery condition will tell you whether you need a replacement. An experienced mechanic, like our team at VIC Auto Services, will check for leaks, carbon buildup, and any other problems that might cause the battery not to work correctly.
Check spark plugs
Damaged or worn spark plugs can cause your car not to perform as well as it usually does. You need to check and change the spark plugs to avoid breakdown. Neglecting them causes your engine not to work efficiently. Most plugs need replacing after 30,000 miles, but check your owner's manual to see if your car is different.
What next?
Auto care preventative maintenance might seem like a bother at times, but the effort is worth it over time. Maintaining your car can save you money and keep you safe on the road. So, if you're interested in learning more about auto preventative maintenance, then give us a call today. At VIC Auto Services, we are leading mechanic in spring, TX, for all models of European cars.
European auto repair spring tx
VIC Auto Collision & Repair
+1 281-370-0101
17545 Kuykendahl Road, Spring, TX 77379
View Larger Map
We welcome your comments!